The Shocksquatch Believers
are a club that thinks Shocksquatch is really Bigfoot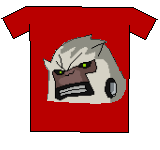 and gathers as much evidence to proof it. They can be used by anyone. All you have to do to be part of it is add your name below and categorize it to "The Shocksquatch Believers" category. If you want to customize your own tee-shirt or other stuff for your character (or on your character) take note on the example to the upper right.
Ad blocker interference detected!
Wikia is a free-to-use site that makes money from advertising. We have a modified experience for viewers using ad blockers

Wikia is not accessible if you've made further modifications. Remove the custom ad blocker rule(s) and the page will load as expected.